Different Types of Lining Materials Used for Jackets
Last updated:
The lining in a leather jacket is structurally and fashionably important for the jacket. A jacket with lining is heavier, warmer and has a thick look, thus it lays nicely over the body contours. The extra layer of cloth helps to obtain a perfect fit, while also making the jacket fall smoothly from top to bottom. Jacket lining not only helps absorb sweat, but also provides another layer of cloth that helps keep body heat closer to the skin.
Leather jackets are a popular choice for their style and durability, but the choice of lining material is also crucial. The lining not only adds weight and structure to the jacket, but also provides warmth and a smooth, polished look. By concealing raw edges, padding, and interlinings, the lining also helps to extend the life of the jacket. When deciding to wear a leather jacket, it's worth considering the options available in terms of lining materials when opting for custom tailored clothing. 
There is no better way to express your individuality than getting a jacket with custom lining. At Lusso Leather you can choose from a variety of fabrics and colors for your Custom Jacket lining.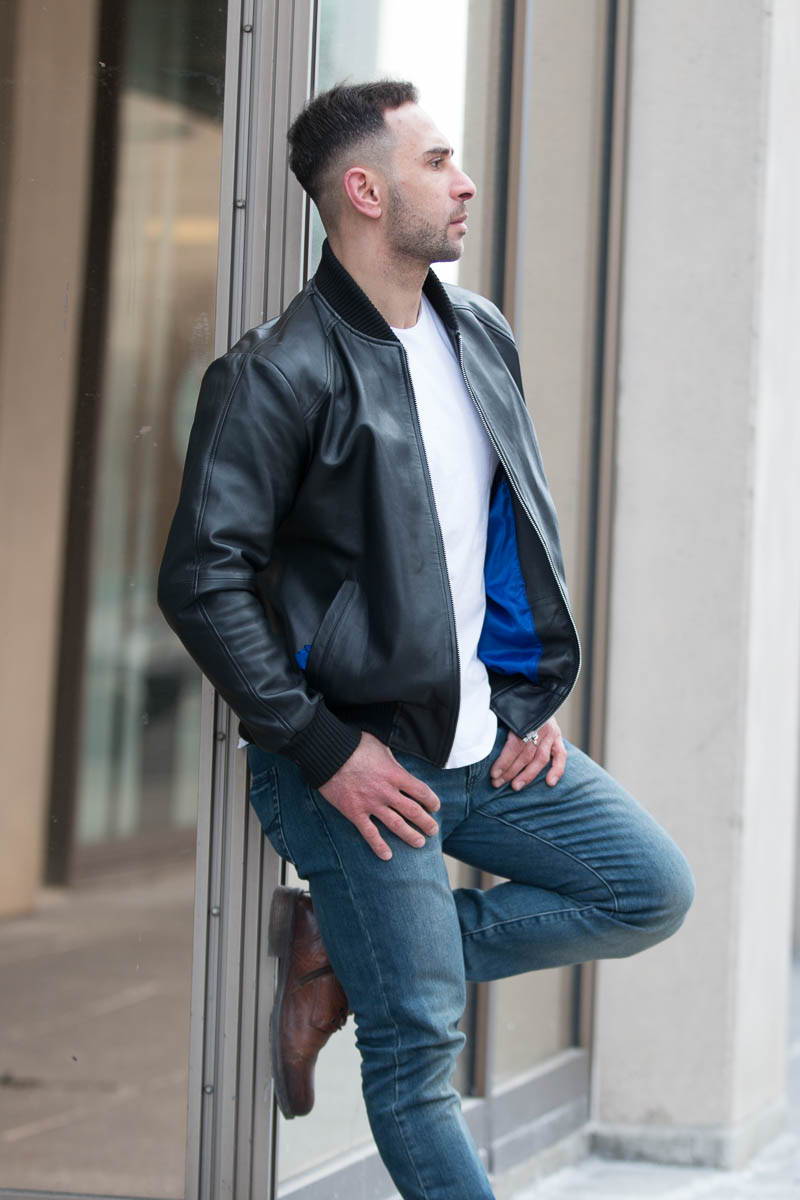 Taffeta
It is a fine, crisp, plain-woven fabric that has a lustrous surface. Taffeta is usually associated with luxury garments. Taffeta employs a twisted woven style and offers a starched-like type cloth that maintains its shape better than other fabrics. This is exactly why it is often used in leather jacket lining.
Taffeta is of two distinct types, yarn dyed and piece dyed. Piece-dyed taffeta is quite soft but the drawback of this lining material is that it wrinkles and creases easily and it is difficult to iron this material. The other disadvantage of the fabric is that if left in cold temperatures prior to wearing, it offers a cooler touch at first.
This is a natural breathable fabric that is perfect for linings, as it is weightier and imparts a luster finish for a more polished look of the jackets. Pure cotton lining not only hides construction details but also reduces wearing strain on the jackets, thereby extending its life. Cotton lining, being extremely smooth, allows jackets to easily slip on over other clothing like a shirt and adds warmth for the cold-weather wear. However, the disadvantage of pure cotton is that it wrinkles easily and also shrinks after washing. It needs to be maintained properly in order to last longer.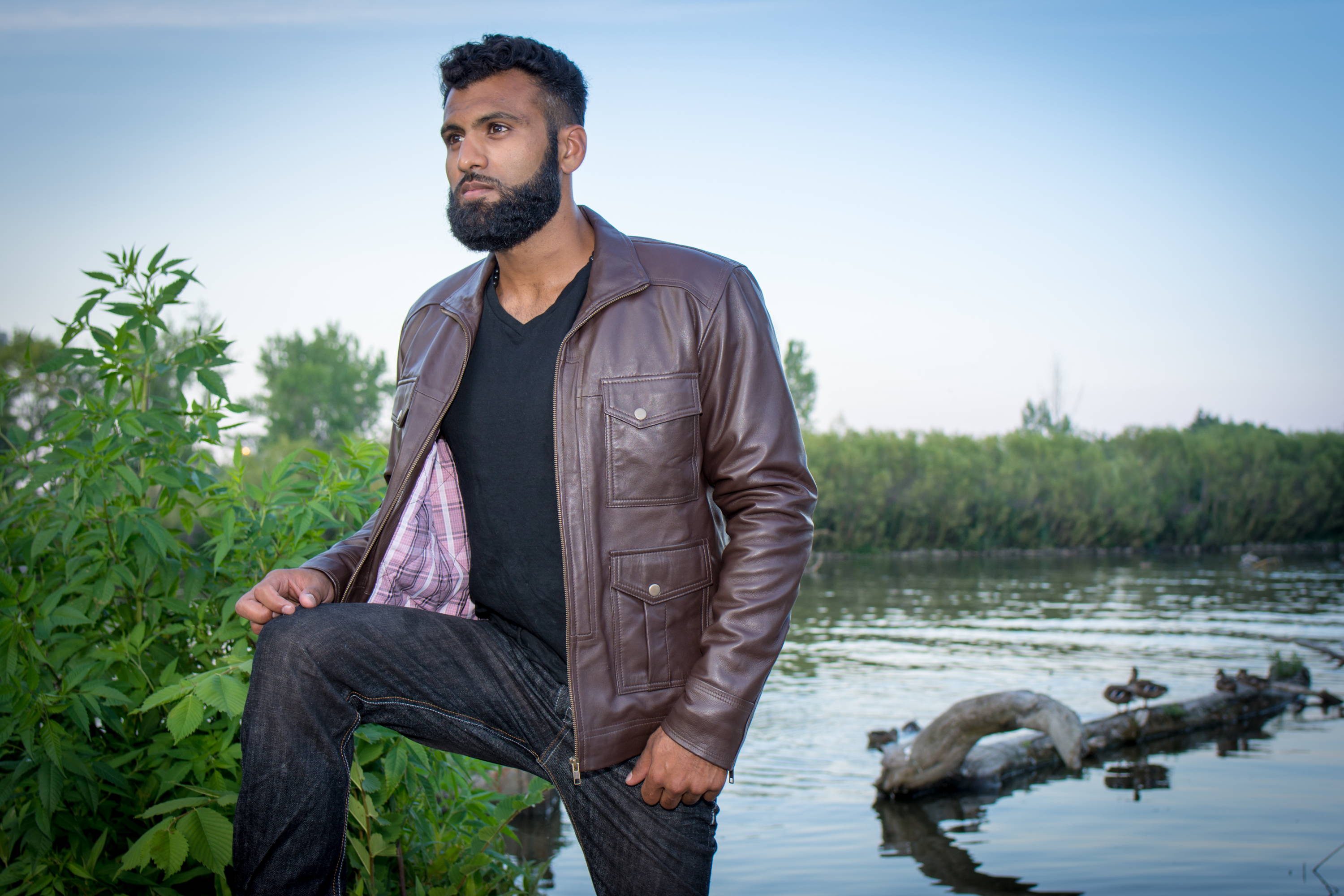 Poly-Cotton, a harmonious blend of polyester and cotton, is popularly used for lining because it brings fourth the advantages of both cotton and polyester. Lining made with poly-cotton is strong as well as long-lasting and wrinkle free.
Poly-Cotton can also be washed more often as it shrinks lesser than pure cotton. This fabric is also easier to sew compared to cotton. The disadvantage of the fabric is that it does not stay cool like cotton and hence it is uncomfortable for wearing for long periods of time. This fabric is also unable to sustain high temperatures therefore needs to be ironed carefully.
Fleece lining is a soft and fluffy lining used in a jacket that will keep the wearer warm. This lining is preferred for jackets because it offers the warmth of wool but without the accompanying weight. The other advantage of fleece is that it holds less than 1% of its weight in water by still retaining its insulation qualities. This is an easy-care fabric that dries quickly and can also be machine washed. The fabric is comfortable and provides good insulation from cold air. It is also a good alternative for people whose skin is sensitive to wool as it is commonly used as jackets lining. The disadvantage of this fabric is that it doesn't really breathe well, which prohibits sweat from moving through the fabric.
Also, it is not windproof, so it can only be used with a wind and water resistant outer shell. Besides, the fabric generates lot of static electricity which easily collects dust, lint and pet hair.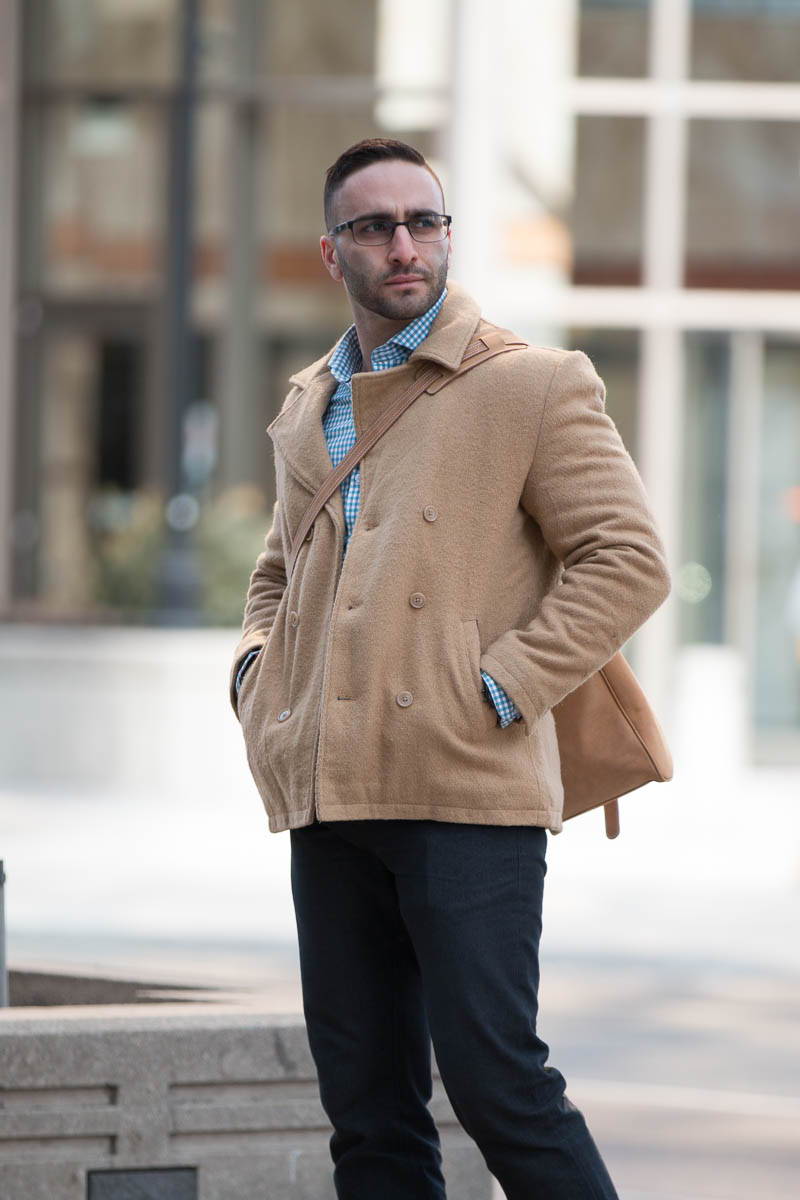 Wool Blend is fabric that has blended both natural or man-made fibers in order to produce a fabric that possesses superior qualities. Wool blend fabrics are mostly used in clothing that is worn to provide warmth, and hence it is commonly used in the lining of jackets. This fabric requires proper care and maintenance in order to last long.
The fabric should be brushed regularly to prevent accumulation of dust and soil. This fabric should only be dry cleaned, as it is not prepared for the rigors of hand or machine washing and might lose softness, shape or fade away when not laundered properly. The fabric needs to be dry cleaned once or twice per year.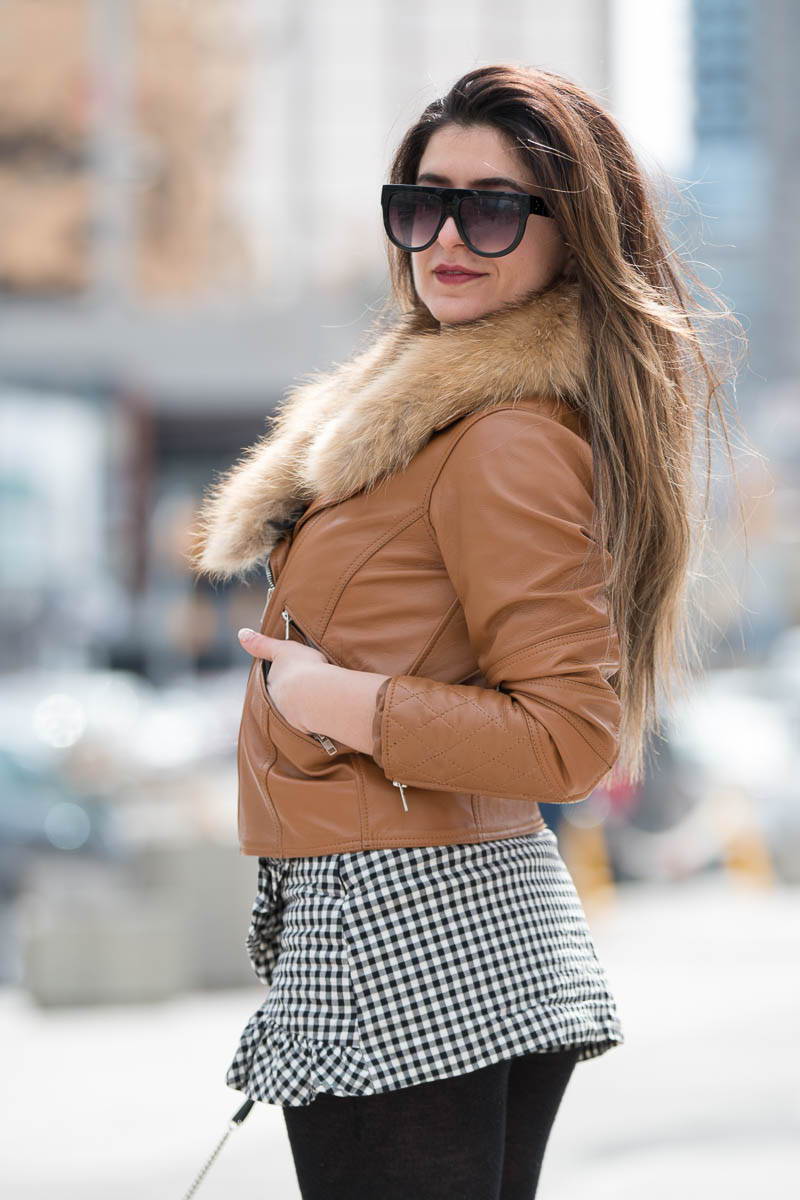 Fake Fur
Fake fur, also called fun fur or faux fur, is a textile fabric, which is made to simulate genuine animal fur. It is typically made from polymeric fibers that are processed, dyed, and cut to match a fur texture and color.
The fake fur available today is indistinguishable from the natural furs to some degree. The fake fur is warm and inexpensive and has dense look, as well as has better abrasion resistance. Although cowhide leather and sheepskin leather are both used for making leather jackets but the difference between them is that cowhide leather is thicker, denser and heavier, but sheepskin leather is softer, lighter and more pliable.
All these qualities of fake fur make it better lining material for leather jackets. It is a fabric therefore it is relatively easy to sew and is also impervious to moths. Disadvantage of the fabric is that it does not allow the skin to breath, as it is not as insulating as fur.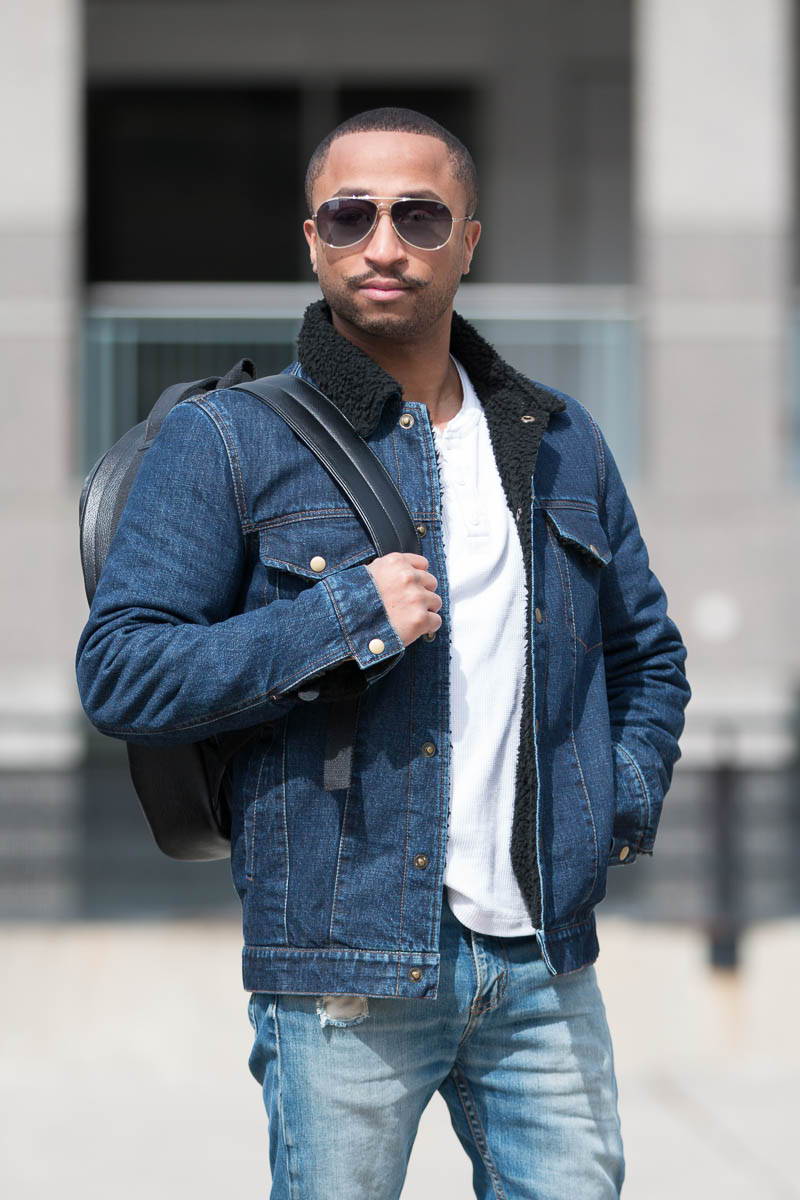 Sherpa fabric is soft, thick polyester fabric that has a similar look and feel as real sheep skin. This fabric doesn't bear the steep price tag of sheep skin and it also doesn't require expensive upkeep of the fabric like dry cleaning.
This fabric also enjoys the convenience benefit of being hand or machine washed. The fabric has a dense and fluffy texture. Due to its softness, density and heat retention, it is regarded as best lining material for outerwear like coats and jackets. The fabric is named Sherpa because it resembles rough wool. The disadvantage of the Sherpa fabric is that straw and dirt stick to this lining.
Different types of lining materials are used for jackets to provide warmth and comfort. Some common types of lining materials include polyester, satin, nylon, fleece, and cotton. These materials are chosen for their warmth, durability, and comfort. In addition, some luxury materials such as silk, cashmere, and velvet also be used for lining to provide more premium feel and look. When considering the differences between a leather jacket and a wool coat, the type of lining material used is a key factor. Typically, leather jackets have linings made of synthetic materials such as polyester, satin, or nylon to make them lightweight and easy to move in. On the other hand, wool coats often feature linings made of natural materials such as cotton or wool, which provide extra insulation and warmth.
Conclusion
Choosing the right lining material for your leather jacket is important for both comfort and durability. At Lusso Leather, we offer a range of lining options to suit your individual preferences, whether you prefer a lightweight cotton lining or a warm, insulated material for colder climates. But did you know that we also offer made-to-measure clothes vs one-size-fits-all leather jackets? While one-size-fits-all clothing may be convenient, it often doesn't provide the perfect fit that made-to-measure clothing can offer. With made-to-measure clothing, every garment is crafted to fit your unique body measurements and specifications, ensuring maximum comfort and style.
Thanks!
This field is required
This field is required
This field is required
---